EasyJet to launch Gatwick route
Wed, 18 Apr 2012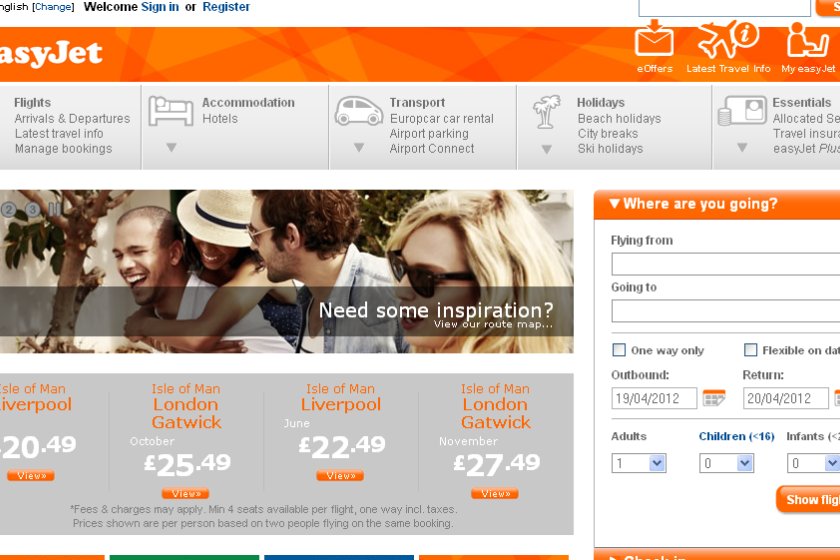 Flybe is set to face competition on the Isle of Man to Gatwick route as easyJet gets ready to launch a rival service.
The no frills airline is due to begin flights in October.
The service is being advertised on easyJet's website today, although ticket bookings can't yet be taken.
easyJet isn't making an official comment at the moment but more information looks likely to be released in the near future.
The airline currently operates a service between the Isle of Man and Liverpool.
---