Threatening letters to MHK sparks cash reward
Mon, 20 Jul 2015
Poison pen letters sent to the Treasury Minister have led to a cash reward for information.
The first of the letters was sent to Eddie Teare in March of this year.
He says he has decided to put up the reward to assist the investigation and prevent others in the community having to experience what his family are going through.
Police have published extracts in the hope someone will be able to recognise the handwriting and identify the author.
Inspector Andy Kneen says the threats were specific and nasty:
Handwriting sample: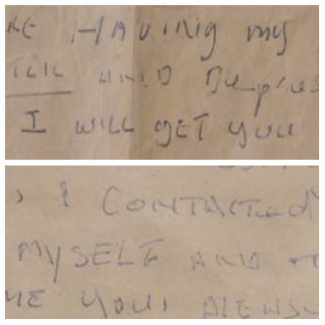 Media